Integrate Automate and Expand your Business with KiBiz
It's more than a place to store data, it's a powerful engine to drive and automate your business processes!
Servicing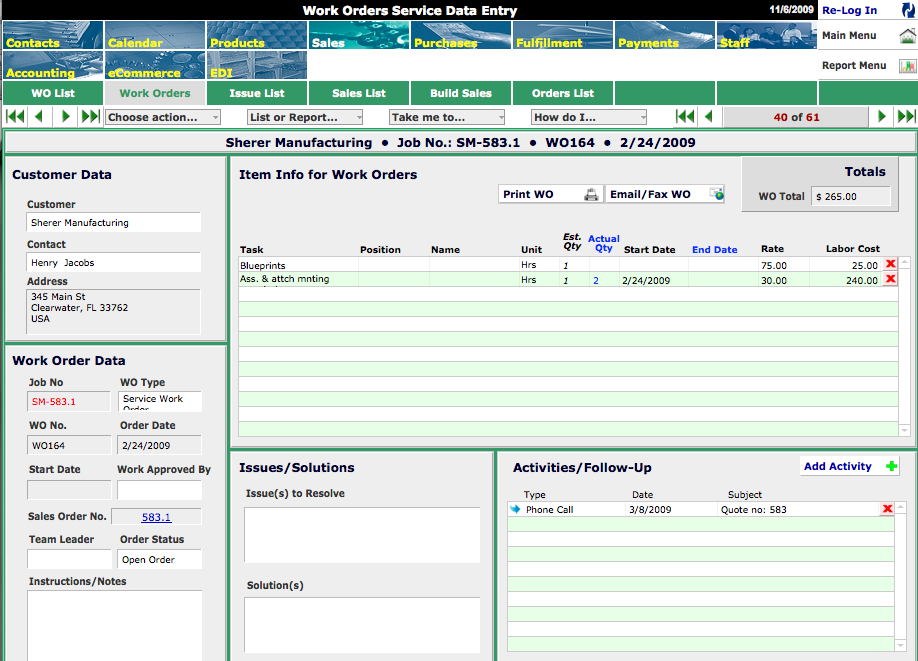 The Servicing module is a place to generate service work orders. Here you can track the actual hours versus the estimated hours, build a knowledge base of service issues that can be referred to, and view service tasks for each staff member on Calendar.