Integrate Automate and Expand your Business with KiBiz
It's more than a place to store data, it's a powerful engine to drive and automate your business processes!
Inventory Control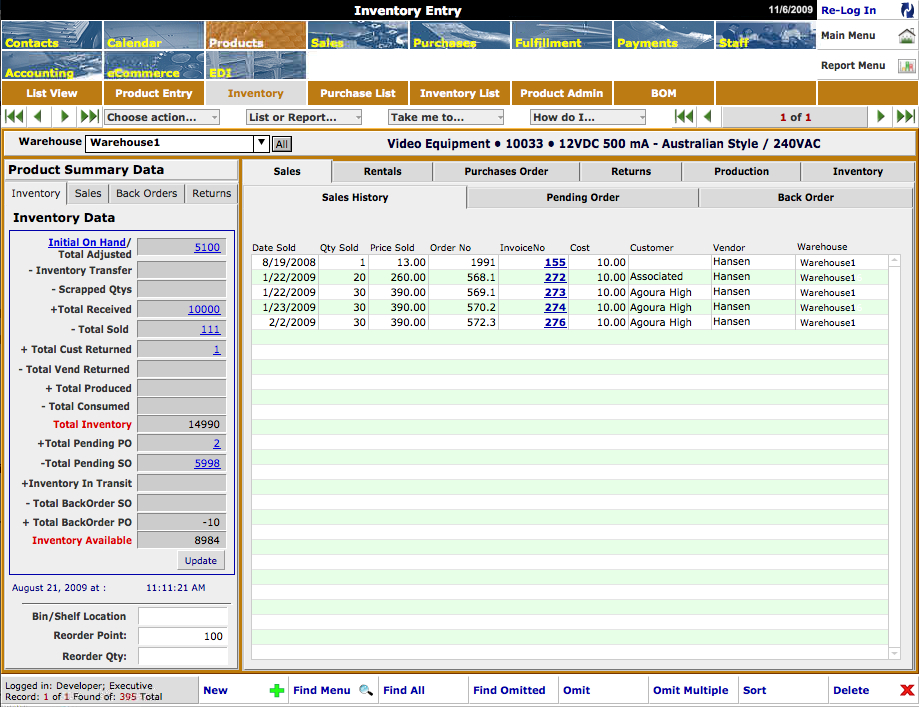 If your business carries an inventory, you know how important it is to keep track of that inventory properly. Whenever, you sell an item, or receive an item that you purchased the inventory will be automatically updated. There is a products sold history screen that gives you instant stats on each item sold. You can manage your inventory from the inventory list view to see all the relevant inventory data at a glance.