Integrate Automate and Expand your Business with KiBiz
It's more than a place to store data, it's a powerful engine to drive and automate your business processes!
Personnel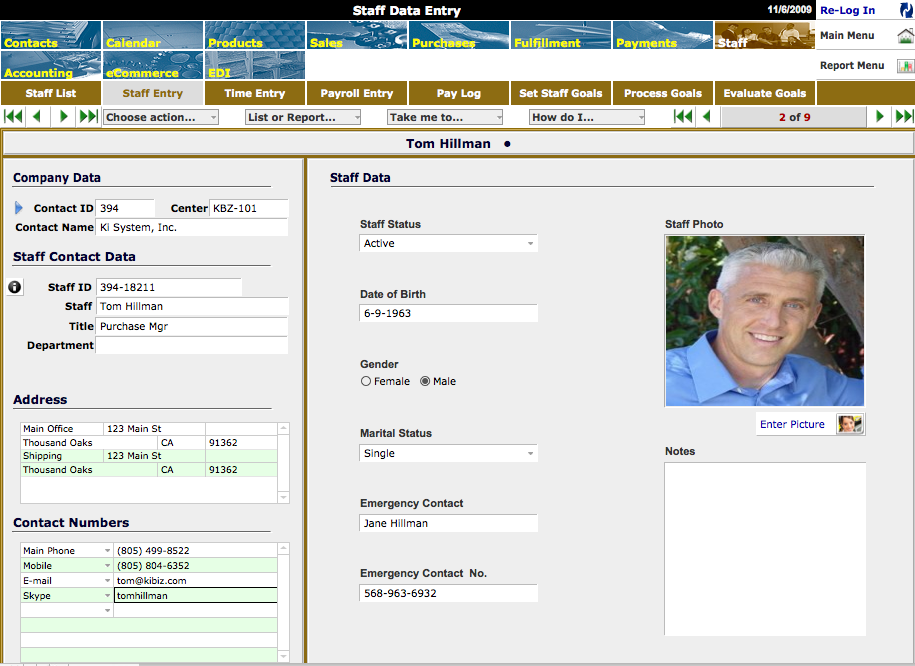 The Personnel Management module is for keeping key personnel data, viewing staff labor done by the week, holding key payroll data, and for setting staff goals. You can enter the pictures of each staff member, along with their pay rate, that will be used by the job costing modules.