FileMaker CRM ERP
KiBiz Connects the Key Parts of Your Business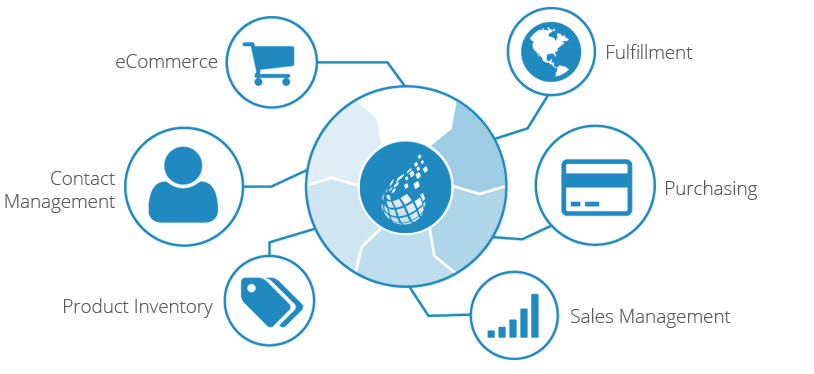 KiBiz products connect the key parts of your business into one integrated FileMaker CRM ERP system that can help run all essential business processes. KiBiz covers from managing contacts, staff and customer relations, to managing the sales, inventory, purchasing, fulfillment, invoicing, payments, and accounting. You can also connect your point of sale, manufacturing processes, and rental equipment with the KiBiz Product line. KiBiz has it all.
Customize Your Work Flow with KiBiz Products
KiBiz products can be easily customized by you or us. They are open and available to you to customize, or you can ask us to customize it for you. We have a highly capable team of certified FileMaker Developers that can listen to your specific requirements, and make KiBiz fit your company's work processes, rather than you having to fit your company into the software.
KiBiz Spurs Higher Performance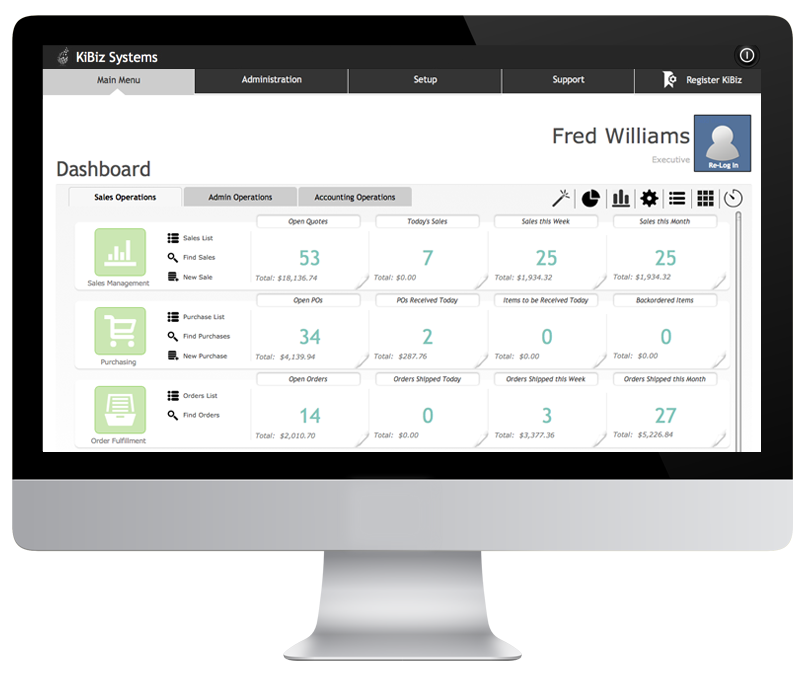 KiBiz provides dashboards that show key metrics, and performance charts to get a quick sense of where your business stands. View key metrics in each Business Area, to know how your business is performing each day, week and month.
Set Staff goals and then track them to inspire and motivate them to achieve greater results.
KiBiz Speeds up your Business to Make it
More Responsive to your Customers
With KiBiz you can easily automate your business processes, so there will be more time to enjoy the fruits of your business.
KiBiz gives your business the ability to build sales quickly and easily, and then automatically convert them to sales orders, work orders, purchase orders, production orders and invoices. The inventory is automatically updated with each transaction.
KiBiz Makes your Business more Efficient and Effective
With KiBiz you can easily systemize your Business. The more your business is systemized, the more it will run efficiently.
The more efficient it is run, the more effective you will be to satisfy your customers,
and the more you will be able to serve more customers.
KiBiz helps maintain more accurate data, and cuts down on errors,
which also increases customer satisfaction.
KiBiz is an Intelligent User-Centric Program
KiBiz is a user-centric program in which each user can be assigned a role, an access level, a privilege set, and specific modules. This enables each of your staff to see what they need to see, and do what they need to do to make their time more efficient. All KiBiz menus and features displayed are driven by a User setup Wizard, that asks questions about how they will use the solution. The programs menus and navigation are then automatically configured to fit the specific ways that a user needs
to get where they need to go to do their work.
KiBiz Makes your Business Available Anywhere, Anytime
Get your data on your desktop, from home, from the field anytime. Host KiBiz in the Cloud, or on your local server, either way, it is possible to access your data on your computer, laptop, tablet, or smartphone.
Take orders from the web, the register, the phone, email, fax and even the iPhone and iPad.
"What used to take ten people all day to do, now takes us half a day and one person. The company would not have been able to grow the way it has without KiBiz in place for the past 9 years."
DARREN MOCK — Operations Director, Revolver, USA San Francisco, CA
For more information call 800-Win at Life (946-2854)